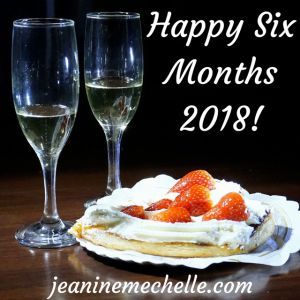 IN the words of Tony! Toni! Toné! "It's our Anniversary!"
We are six months into 2018 and God how good it is to know that there is still time! That even if I mucked up January til now I got another six months to get it right! That even if things absolutely suck right now I've got another six WHOLE months for things to get better.
So whether you're congratulating and patting yourself on the back at this point or scratching your head wondering where the first six months went, guess what??? You, we, still have time!
It's our 2018 six month anniversary.
We still got time to get it done y'all, 2018 ain't over yet!
JeanineMechelle
Even when you  know what you know…You Don't Know The Half!